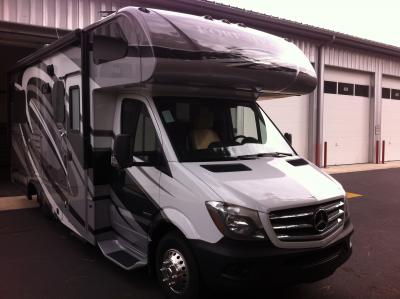 2016 Forester by Forest River a week out of the factory!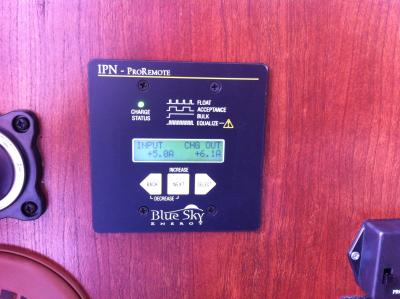 IPN Pro Remote and Battery Monitor 
Notice the MPPT rocking the amperage!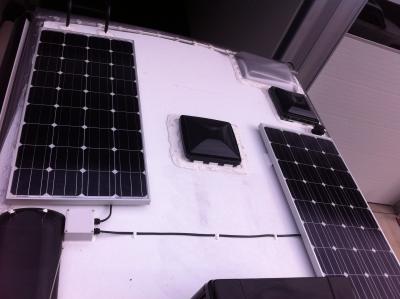 (2) 160 watt panels.  Notice the junction box by the refrigerator vent.  
I know, the panel on the right is pretty close to the A/C unit but there was no where else to put it. Sometimes you just do your best.